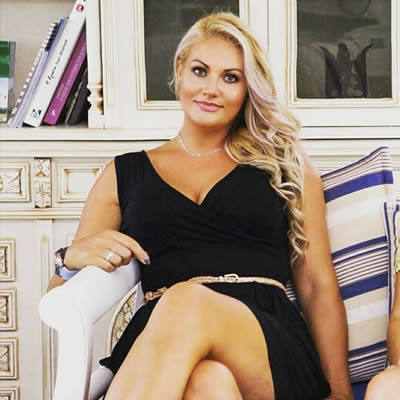 My name is Jenny and I am the director of Wedding Wishes in Crete.

Originally from the North East of England. I first visited the island in 2000 and fell in love with the people, the culture, the scenic views, beaches and the sheer beauty Crete has to offer.
I decided to move here permanently on a bit of a whim, with a suitcase, a headful of dreams and a little bit of uncertainty.
It turned out to be the best decision I've ever made and I've now been living and working on the island for almost 18 years.
I've been involved in the wedding & décor industry in Crete for over 14 years. And started planning weddings 10 years ago.
It's the kind of job my creativity thrives on and I love what I do.
I have a passion and a great love for weddings, decoration, style and design.
My creative mind rarely stops!

I believe in an honest friendly approach to wedding planning. I think planning should also be an enjoyable process, not a stressful one.
I love that my team and I can bring together a collective expertise, a fantastic unforgettable wedding experience that is personal and exclusive to each couple.
At the end of each wedding day, I leave feeling sad it is over, happy that I've gained new friends and ultimately proud that I was part of creating one of the best days of two people's lives.